Summer Festival Day - 29th June
Traditionally staged from 11am to 3pm on a Saturday in June/July, this is proceeded by a week of various activities and entertainments taking place across a number of locations and organisations within Rhiwbina.
Some of the more well known have included Rhiwbeina Primary School Fun Run, Elvis in the Juboraj and The Butchers BBQ.

In the past two years profiles of other such events such as Snails' Tapas and Salsa Nights, The Civic Society's Wenallt Walk and The Deri's Dog Wash a have been included in the summer festival programme and the Rhiwbina Village Events Committee has been instrumental in helping to distribute posters, flyers and tickets to boost awareness and attendance for these occasions.
In recent years Festival day has been fortunate to have had a spell of good weather and this has ensured a large attendance of families and friends enjoying all that the festival has to offer – craft stalls and exhibitions, face painting and children's rides; Arena Acts and Entertainment galore. Coupled with the various competitions and prize giving taking place this is truly a fun and interesting day to take a stroll through the village.
View the pictures of last years event in our galary for a flavour of what to expect. This years Festival is Saturday 29th June 2013.

Festival activity June 2013: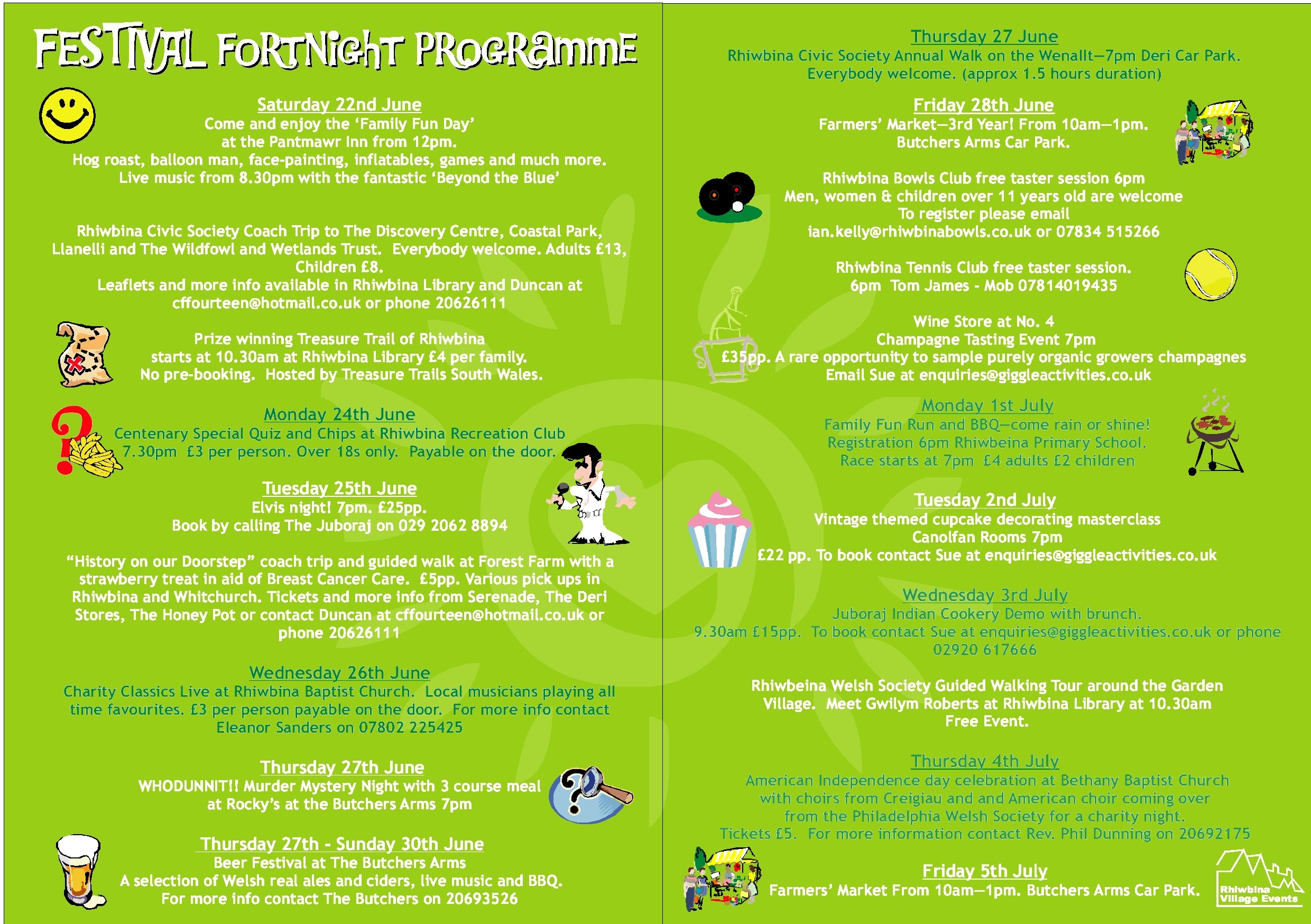 Click here and here for a printable version of the days activities.